John also apparently could do a one-arm lever pull-up!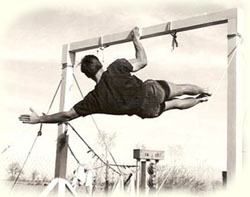 you can read about this feat and other all time bests on
his website
here is one recent entry that impressed me: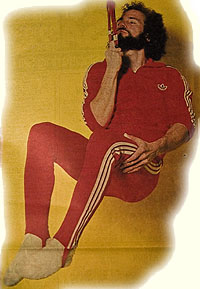 Rob Chisnall: Born 1952, Rob was a rock climber who has become an acknowledged expert in knot analysis. His record of 22 one-arm chins - done on a suspended ring, like the one used by Lillian Leitzel in 1918 - was briefly noted, without comment regarding dynamic or static style, in the Guinness Book of World Records(1989). Reportedly, he also did one-arm levers and various other bodyweight feats.